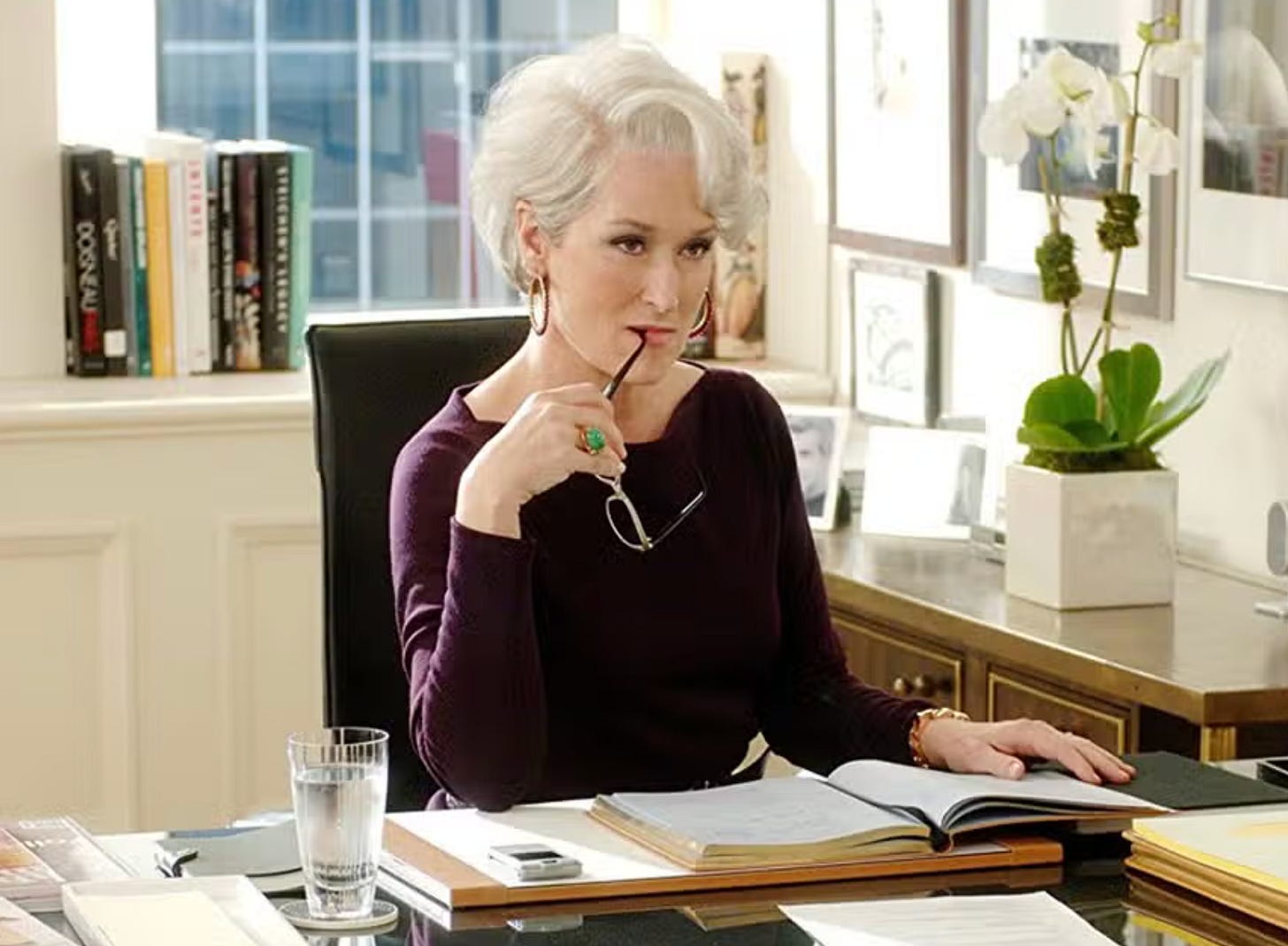 You are reading this week's paid issue. if you'd like to read the whole thing and get access to the hundreds of other articles on here as well as access to my writing group, special virtual events and much more, please consider supporting this Substack and becoming a paid subscriber
.
Recently someone asked why me why I left my job as editor-in-chief of ELLE. It was, after all, a position I had fought hard for. And to some, with its invites to the best parties in the world, free clothes and a chauffeur driven car (okay not all the time), it was arguably one of the most glamorous jobs around. 
When I am asked this question, which I often am, I smile and explain it was just time to do something different. But occasionally, depending on my mood, I will tell the truth. And the truth is this: it was a job I no longer believed in. 
I was 42 when I handed in my resignation letter as the editor-in-chief of ELLE. I had done just over 1000 days on the job. This was not how I had imagined my life panning out. I thought I would be an editor for the rest of my days. I was wrong. Declining ad revenues, shrinking newsstands, an audience neurologically changed by the internet, meant there was no longer a place for the glossy magazine editor.
Some proof of this was that last week British Vogue announced its new leader: Chioma Nnadi. Nnadi is a respected journalist, who, many believe, has been quietly waiting in the wings as editor of vogue.com for the last 14 years. She would certainly make an admirable editor-in-chief…had she been hired half a decade ago. As it is, in 2023, she must instead settle for the somewhat hazier title Head of Editorial Content.
The fact that Conde Nast, Vogue's parent company, no longer feels the need for an editor for one of its flagship titles tells you everything about the complicated, screwy word of modern media right now. I'm here to tell you how that story ends…
This post is for paid subscribers