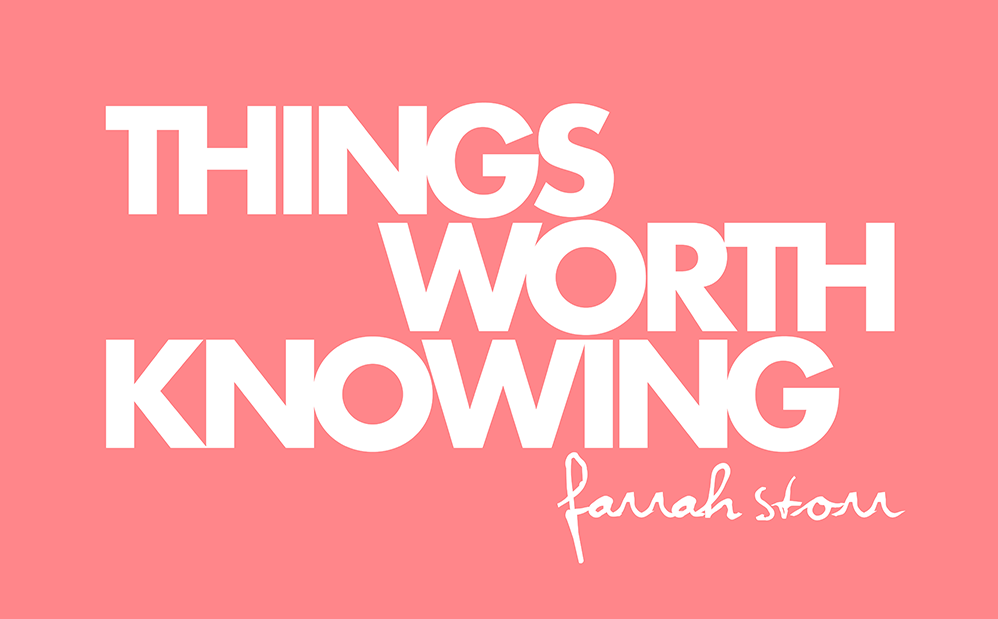 Things Worth Knowing with Farrah Storr
The secret thoughts, conversations and lives that women keep...by the ex-editor of ELLE and Cosmopolitan. (Plus, access to my invite-only writing group)
"Compelling reading every time. "
"This is one of the best columns at Substack that combines culture with societal musings - and even beauty and fashion stories. I think many of my readers would love to know about Farrah Storr's Things Worth Knowing - because they are. "
"Farrah has a way of writing about life's hard-won wisdom in ways that really resonate with me so I think they might with you too. A fellow former editor (of Elle and Cosmo, no less) she is also brilliant at sharing truly useful tips on how to be a better writer. "
Things Worth Knowing with Farrah Storr